SSL RockDrum-1 Chip
RockDrum-1 Lo-Fi Drum Sample Playback Chip
Make your own DIY drum sample player with these six wonderfully crunchy "Lo-Fi" PCM drumkit samples in a 28-pin DIP package
The RockDrum-1 chip contains 6 fully polyphonic digital playback drum samples in an 28-pin DIP package. Part of the ZMX-6 family of complimentary sample playback devices, these wonderfully crunchy "Lo-Fi" PCM drumkit samples can be used as voice chips for a drum machine or a drum module.
RockDrum-1 samples include: Bass, Snare, Closed High Hat, Tom, Short Ride Cymbal, and (of course) Cowbell.
The RockDrum-1 has separate trigger inputs and audio outputs for each of its 6 voices and is fully polyphonic. In addition, 6 separate tune inputs can modulate playback rates, including reverse playback, with an analog control voltage.
The outputs are ~60KHz 10-bit Sigma-Delta PDM and the chip runs standalone from a 2.7-5 volt power source.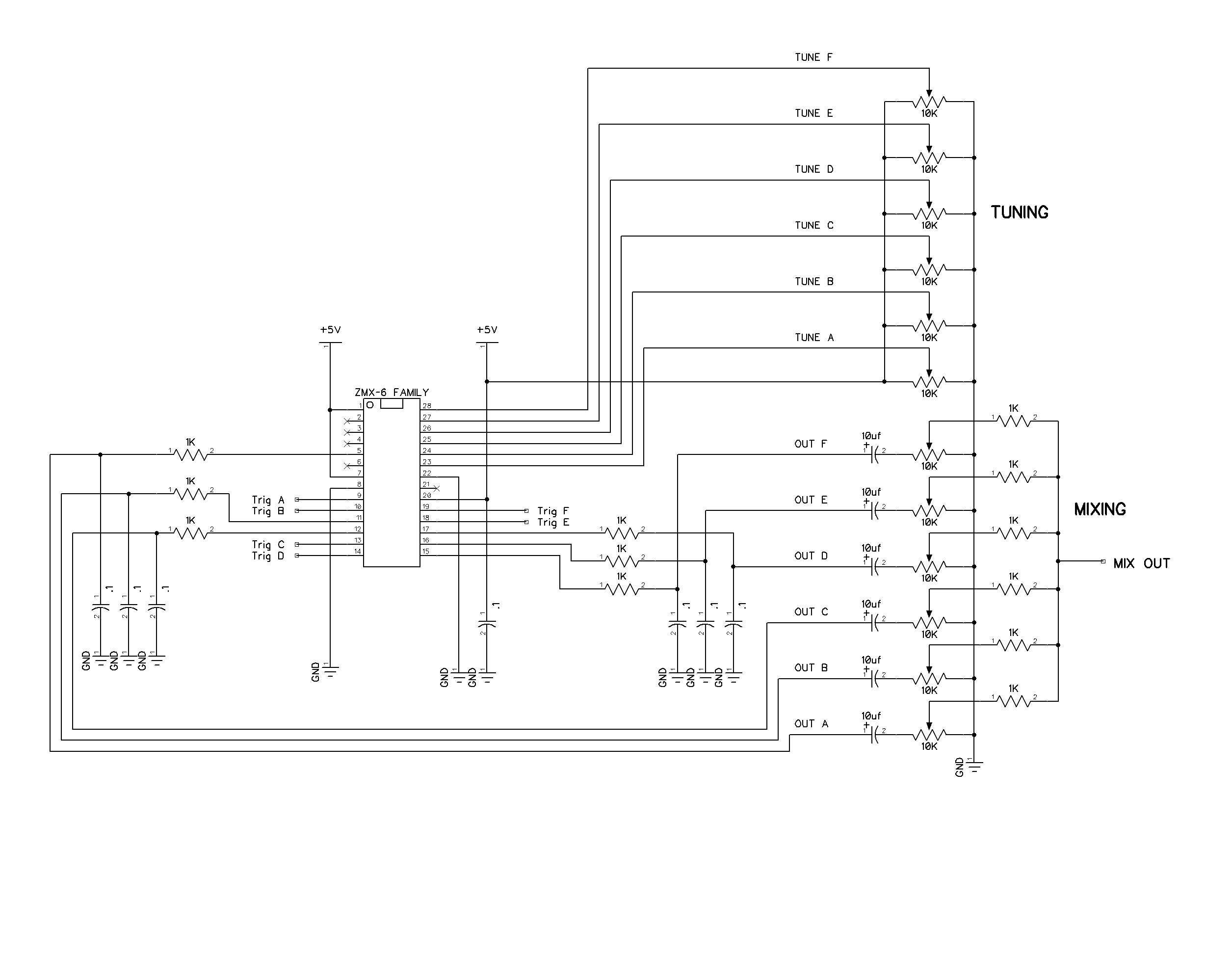 Feature Summary
6 voice polyphonic voices
~60KHz Delta-Sigma PWM DAC x6
3.3v to 5v VCC power
Inputs 0v to VCC
Technical Specifications
DSP platform: ATMEGA
Supply power: 2.7 – 3.6 volt
Supply current: <50mA Audio output: ~60KHz Sigma-Delta DAC, 1 channel mono audio Synthesis method: Samples Polyphony: 6 voice para-phonic Voices: Bass, Snare, Closed High Hat, Tom, Short Ride Cymbal, Cowbell
(Due to continual product improvements, specifications are subject to change without notice.)